Daily Horoscope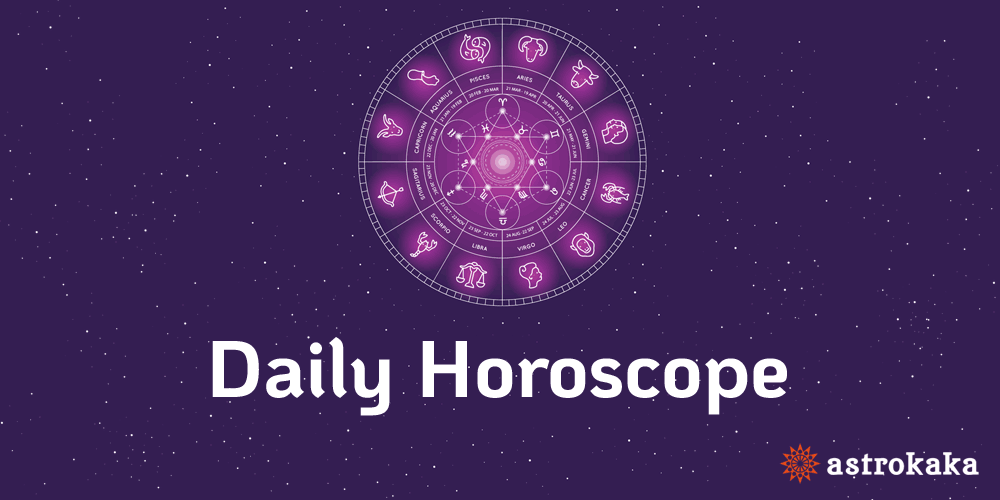 Browse Today's Horoscopes
More about Daily Horoscope
If you want to know what your horoscope says for the day, look no further. Astrokaka offers an accurate account of free daily horoscopes in a jiffy!
All you have to do is click on the icon of your Sun Sign, and your horoscope is revealed for the day. You can get a near accurate reading of your sun signs that can help you plan your day for positive movements or keep away from all the negative things that can hamper an otherwise good day and invite negativity into your life. Know the unpredictable in advance and work out a plan to make your day better and fruitful. When you read your free daily horoscope, you will be able to undo the wrong and usher in positivity and goodness for the day.
Check out Astrokaka's free horoscopes section on a daily basis
Understand the uniqueness of each day and all the good things that can happen for you by reading your daily horoscope here. Remember that each day is unique, each day is different, and each day comes with its set of positives and challenges and even surprises that can either make or break your moment. Read what's in store for you, maybe a gift awaits or maybe a warning, too?
At Astrokaka, you can get today's horoscope and know what will happen through the day!
For those who want to be successful, each moment, each minute and each day counts. Check our site for your daily horoscope and it may just help you in making the most of your day. Every successful person will always have a conscious and thoughtful mind. They will think and plan ahead throughout their professional or personal journey. This is the site to visit when you want to know how to hit the bull's eye or the target; how you can do it is by being aware of what's in line for the day. You can then plan your actions, accordingly. If you like what you see or read, do drop in a word about us among your friends, family members, relatives, and near and dear ones. Maybe they could use some of the information from this site, get insights into their Sun Signs and know what's in store for the day by reading their horoscope daily.
Are daily horoscopes prepared by astrologers or some other experts?
Astrologers, with a wealth of experience in astrology prepare daily horoscopes by reading the planetary configurations of the day. Once the readings are prepared, the daily horoscope is then put out for readers. Do note that daily horoscopes are prepared in a way that readers can easily relate with. When one reads about positive aspects about their Sun Sign, it can lighten and brighten up the day. Moreover, one gets to plan out the day with a positive outlook.
AstroKaka | Last Modified: October 16, 2020